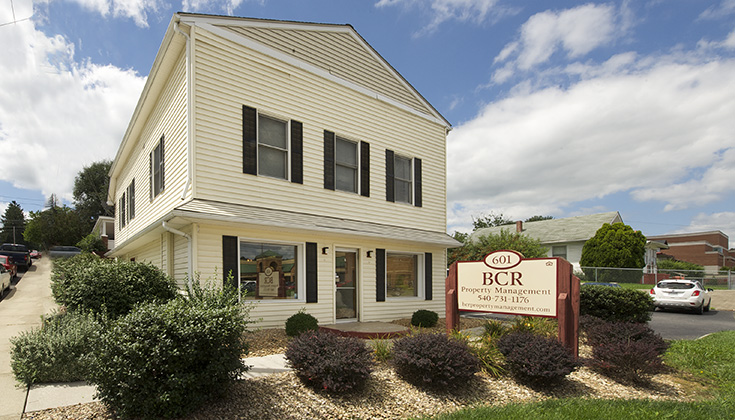 Apartment Name:
BCR Property Management - Radford
Map Location:
Q 5
Community:
Radford
Address:
601 E. Main Street
City:
Radford
State:
VA
Zip:
24141
Website:
www.bcrpropertymanagement.com
Management: BCR Property Management
Phone: 540-731-1176
Lease: 1 Year
Security Deposit: 1 Month Rent
Pets: Some units

Units
Description
Rent
Apts
1 BR
Starting at $520
Apts
2 BR
Starting at $620
Apts
3 BR
Starting at $786
Apts
4 BR
Starting at $1380
Apts
5 BR
Starting at $1525
Houses
3 BR
Starting at $1290
Houses
4-5 BR
Starting at $1360
Townhouses
3-4 BR
Starting at $930
Features: Range, Refrig., DW, Disposal, W/D, Carpeting, A/C, Balcony, Laundry Facilities, High Speed Internet Access Avail. All units located very close to Radford University.
Note: All units do not have all features.
Directions:
From the Radford University library:
601 E Main St
Radford, VA 24141
Head northeast on Madison St toward E Main St
82 ft
Turn left onto E Main St
482 ft
Turn left onto Jefferson St
43 ft