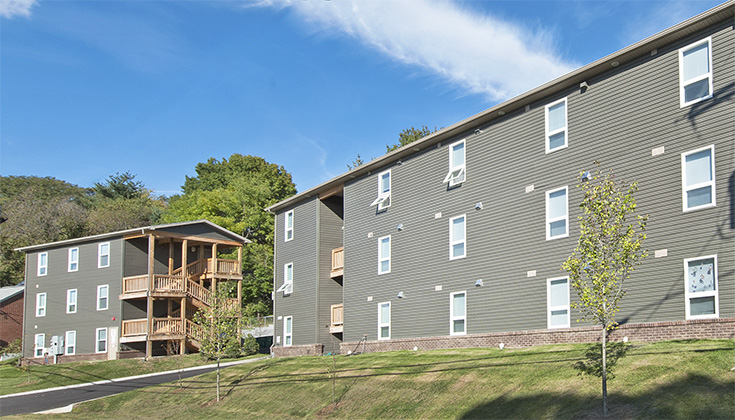 Phone: 540-552-1149 (Office) 540-392-9368 (Cell & Text)
Lease: Flexible
Security Deposit: Required

Units
Description
Rent
Studios*
1 Bath
$775
Shared Apartments*
2-3 BR
1 Bath
$650-$750
Homestay Rooms*
1 BR
1 Bath
$550-$955
Studios with full kitchen and laundry located at Blacksburg Homestay Village, 311 Ellett Rd.. Blacksburg Homestay Village offers fully furnished, private efficiency and studio apartments close to downtown Blacksburg, shopping, Virginia Tech & public transportation. Handicapped accessible available. We also offer "Homestay Rooms located throughout Blacksburg & Christiansburg. In Blacksburg, Shared Apartments are located at 524 Prices Fork Rd. A quarterly cleaning service is available in our apartment units.
Features: Blacksburg Homestay Village provides long and short term housing for US and International Students and Visiting Scholars studying at Virginia Tech. Whether you choose apartment life or want to experience family life in the Homestay program, we will make sure you are comfortable. All of our apartment accommodations can be fully furnished to include appointed kitchens, linens and towels. Blacksburg Homestay also offers shared apartment living or a homestay with English speaking individuals or families. Our Homestay Program offers a meals program. Corporate accommodations in 2-3 bedroom apartments are convenient to the bus line, grocery stores and are fully furnished and Include utilities, internet, and parking. Rates are dependent on the length of the lease period.